Spring Fountain Festival of Arts and Crafts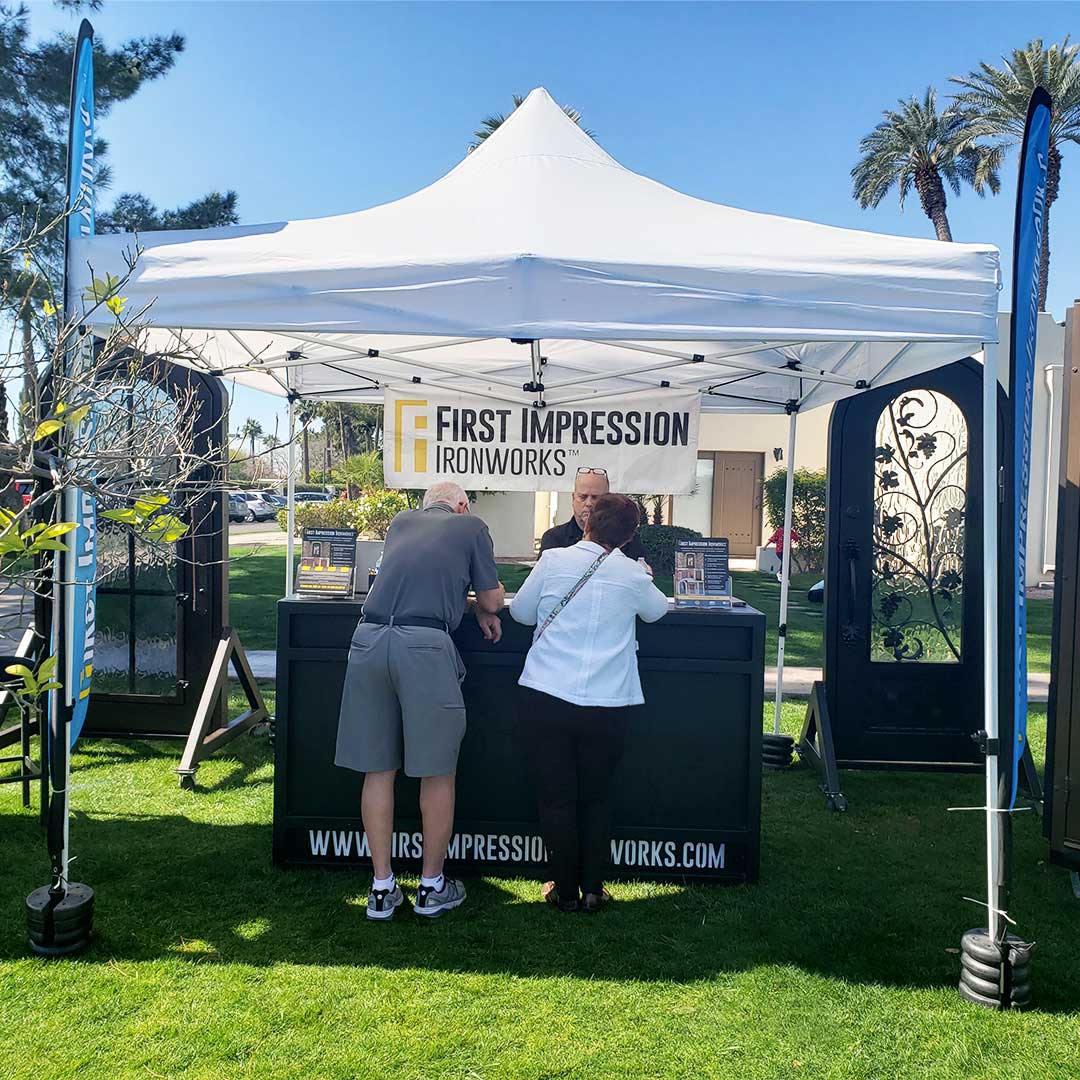 We are looking forward to another year at the Spring Fountain Festival of Fine Arts & Crafts!
Friday, February 24th from 10am-5pm; Saturday, February 25th from 10am-5pm and Sunday, February 26th from 10am-4pm.
Avenue of the Fountains & Saguaro Blvd. in Fountain Hills.
Let us show you the First Impression Ironworks difference in quality, care, and beauty of our ironwork products, all while enjoying live music and eating gourmet food!