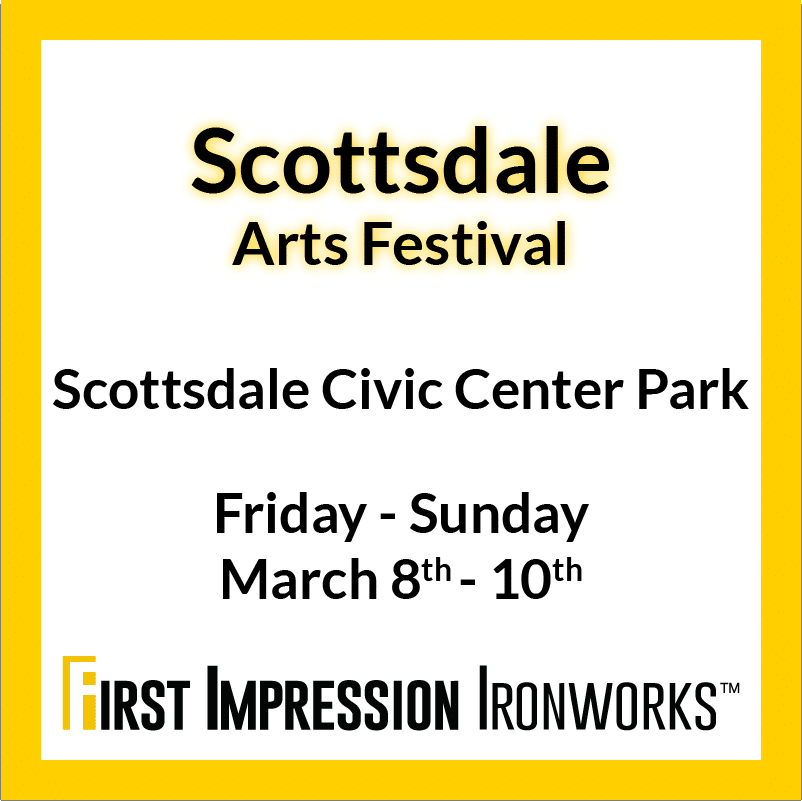 We're excited to share the beauty and strength of our steel security doors, iron entry doors, and iron gates at the Scottsdale Arts Festival:
Friday, March 8th: 10am – 6pm
Saturday, March 9th: 10am – 6pm
Sunday, March 10th: 10am – 5pm
Scottsdale Civic Center Park
3939 North Drinkwater Boulevard
Scottsdale, AZ 85251
View additional event information here.
Can't make it to the event? No worries! We'll come to your home for a free design consultation! Call, chat or fill out the form above to schedule your in-home appointment.