Since 2002, the Better Business Bureau (BBB) has celebrated more than 250 companies for their commitment to ethical business practices. Every year, people turn to BBB for information, business profiles, customer reviews and charity reports from the BBB at bbb.org.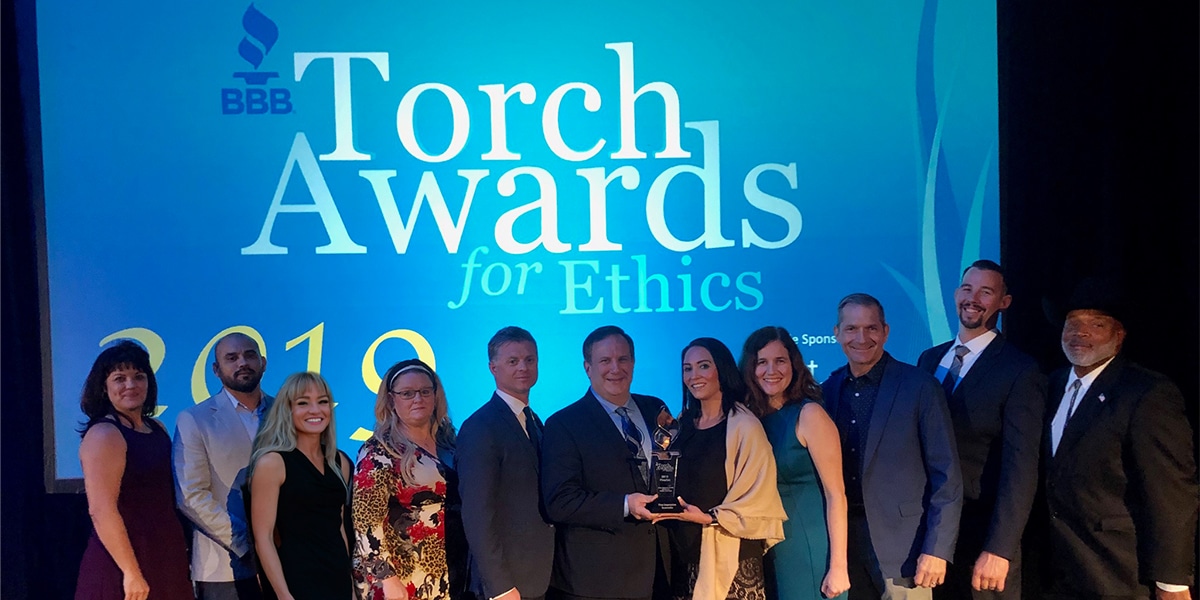 "I'm pleased to announce that our company, First Impression Ironworks, is a finalist for the 2019 BBB Torch Awards for Ethics. We've specialized for over 25 years in designing and building the finest custom Iron Security Doors, Iron Entry Doors and Iron and Wood Gates. Our company's values of first class quality, first class value and first class care are what have earned us this recognition as one of the most ethical businesses in the Pacific Southwest' says Mark Baraghimian, CEO of First Impression Ironworks.
We're honored to be a Finalist for the 2019 Torch Awards for Ethics, especially when judged among other great companies all across Arizona. We're thankful for this testament to our proven commitment to these values for our customers, employees, and you, our fellow consumer. We have an unwavering dedication to the customer experience in all we do. Thank you to the Better Business Bureau serving the Pacific Southwest for this great honor.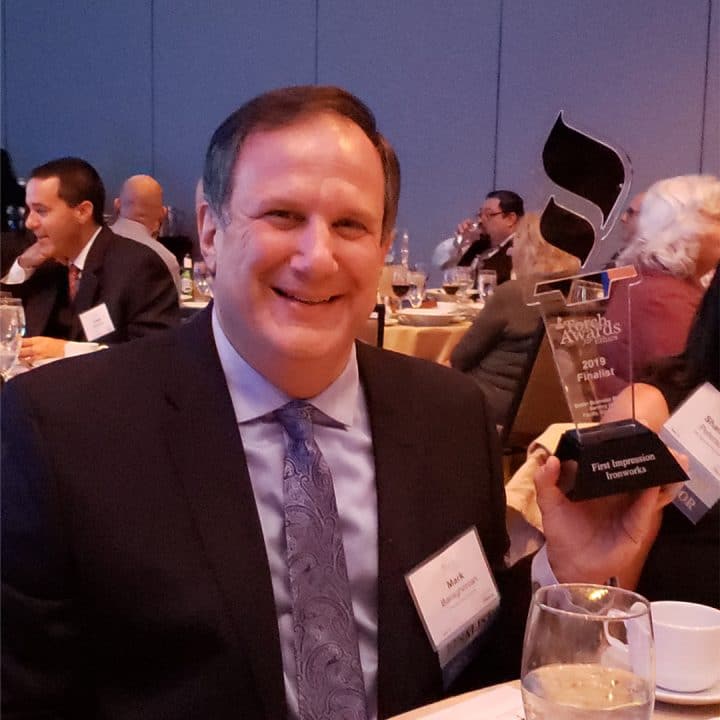 Taking care of our customers and doing business right is a big deal for us. Since 1996, First Impression Ironworks has been designing, building and installing the highest quality custom ironwork products in Arizona. We've kept our business close to home–each design is 100% USA made, built right here in Gilbert, Arizona from American steel suppliers. Our talented team of designers, fabricators and installers craft each door and gate to fit each and every unique home. Where other companies come and go, we've perfected the art of excellent customer service with over 100,000+ beautiful installations for Arizona homeowners.
Ready to experience the First Impression Ironworks commitment to quality, care, and beauty of our ironwork products yourself? We'll come to your home for a free design consultation!
Call us at 833-228-4438 or fill out the form on our website to schedule your free in-home design consultation and quote.